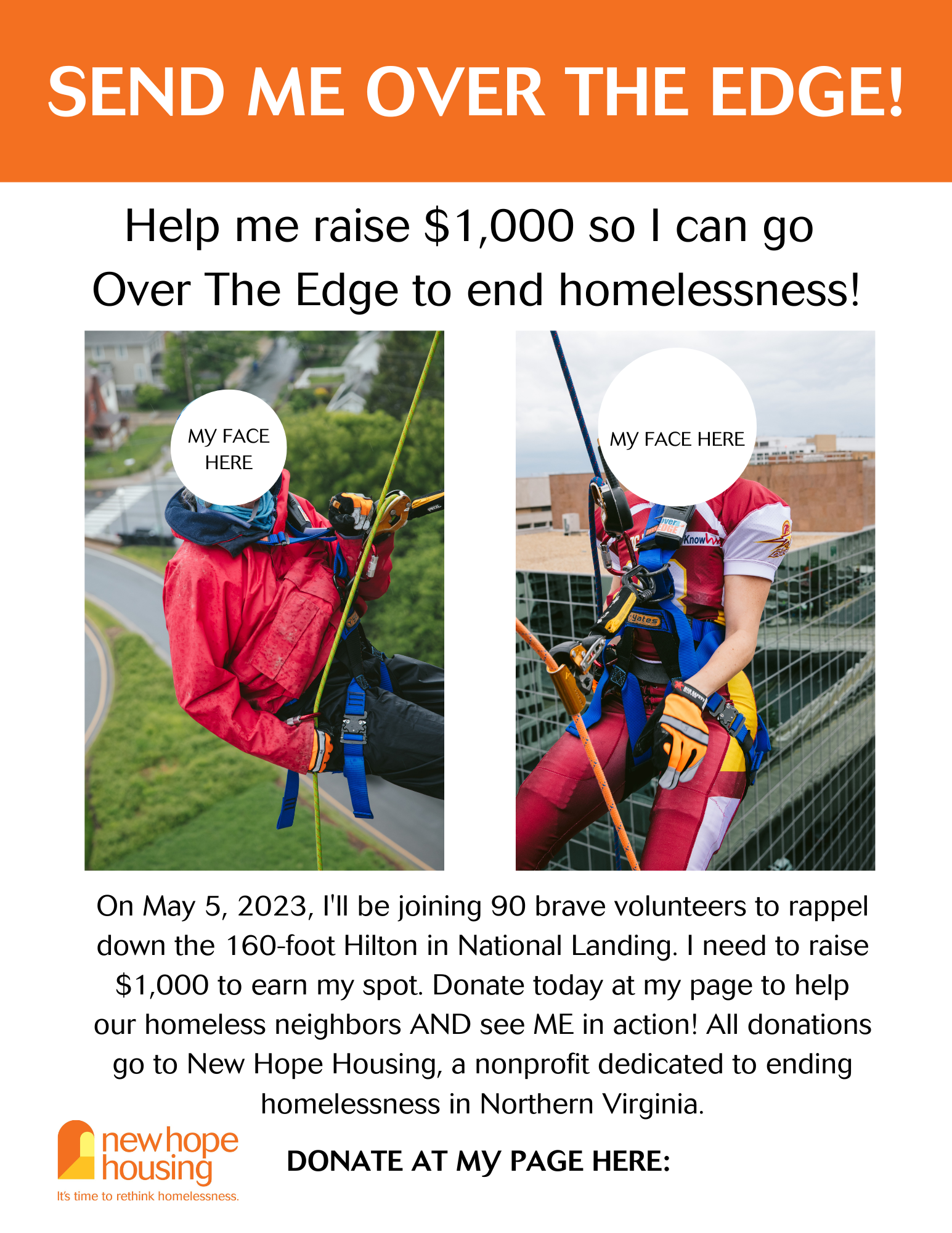 Poster & Flyer Templates
Hey there!

Want to make some flyers and posters to advertise your awesomeness for going Over The Edge? (Like what you see above?)

Jan made some really cheesy stuff to share with you. We use CANVA (basically photoshop for dummies) and created some templates that you can access right here:
8.5 by 11 Flyer (SEND ME OVER THE EDGE!)
18" by 24" Poster (SEND ME OVER THE EDGE!)
When you access shared files through Canva, you can make them your own, edit, and download as PDFs, PNGs, and whatever you need. The Team at Neighborhood Barbershop used our poster and taped silly pictures of their own faces on the cutouts and created a QR code using https://www.bit.ly/ so customers can scan their team fundraising page.
Need more? Have questions? Not make sense at all? Email Jan at jsacharko@newhopehousing.org
More to come!