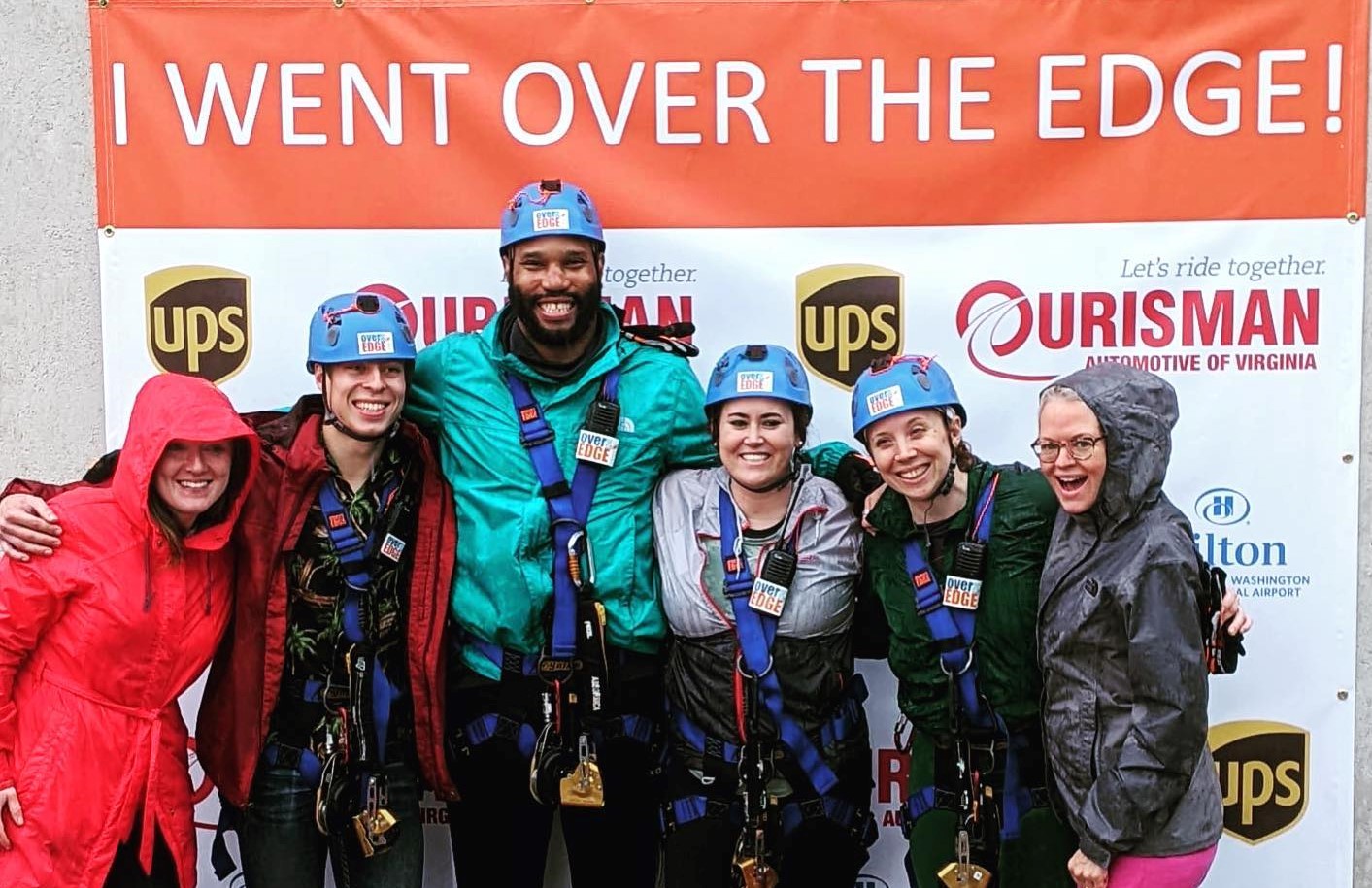 Build A Team
Gather friends, co-workers, or family to go Over The Edge together on May 5th! Last year, we had a team of 2 sisters, 7 who attend the same church, 7 who work together, parents and kids. Everyone had a blast.
What's the benefit of having a team?
FUN! Create a team name, team costumes, and get ready for enjoying an experience like no other with your friends! After the rappel, you all meet in The Landing Zone for drinks, tacos, and music. Great way to get out of the office on a sunny Friday!
FUNdraising! Join forces to reach your goal together. Your team needs to raise a total that works out to $1,000 per teammate ($2,000 for 2 people; $4,000 for 4, etc.). But when you create a team page to fundraise, all funds go to your team total. So maybe one or two of your teammates excel at fundraising – they can help you all hit your goal. Plus, you can work together on creative fundraising ideas and videos. You're never alone.
SUPPORT! Okay, you or your teammate might get nervous. It's natural. With your team behind you, we know you can do this. You'll sign up for rappel time slots together, go through safety training together, and with two rappels going on simultaneously during the event, you're more than likely to rappel alongside your teammate so you can help each other all the way down.
HOW TO: When your first team member registers, choose the "I'd Like to Create a New Team" option. You'll be able to create your team name, choose the fundraising goal, and edit a unique team page. Each person who registers afterward will be able to choose that team when they register under the "I'd Like to Join an Existing Team" option. If you have difficulty doing this, or someone does it wrong, contact Jan Sacharko at jsacharko@newhopehousing.org and he'll fix it.